Tang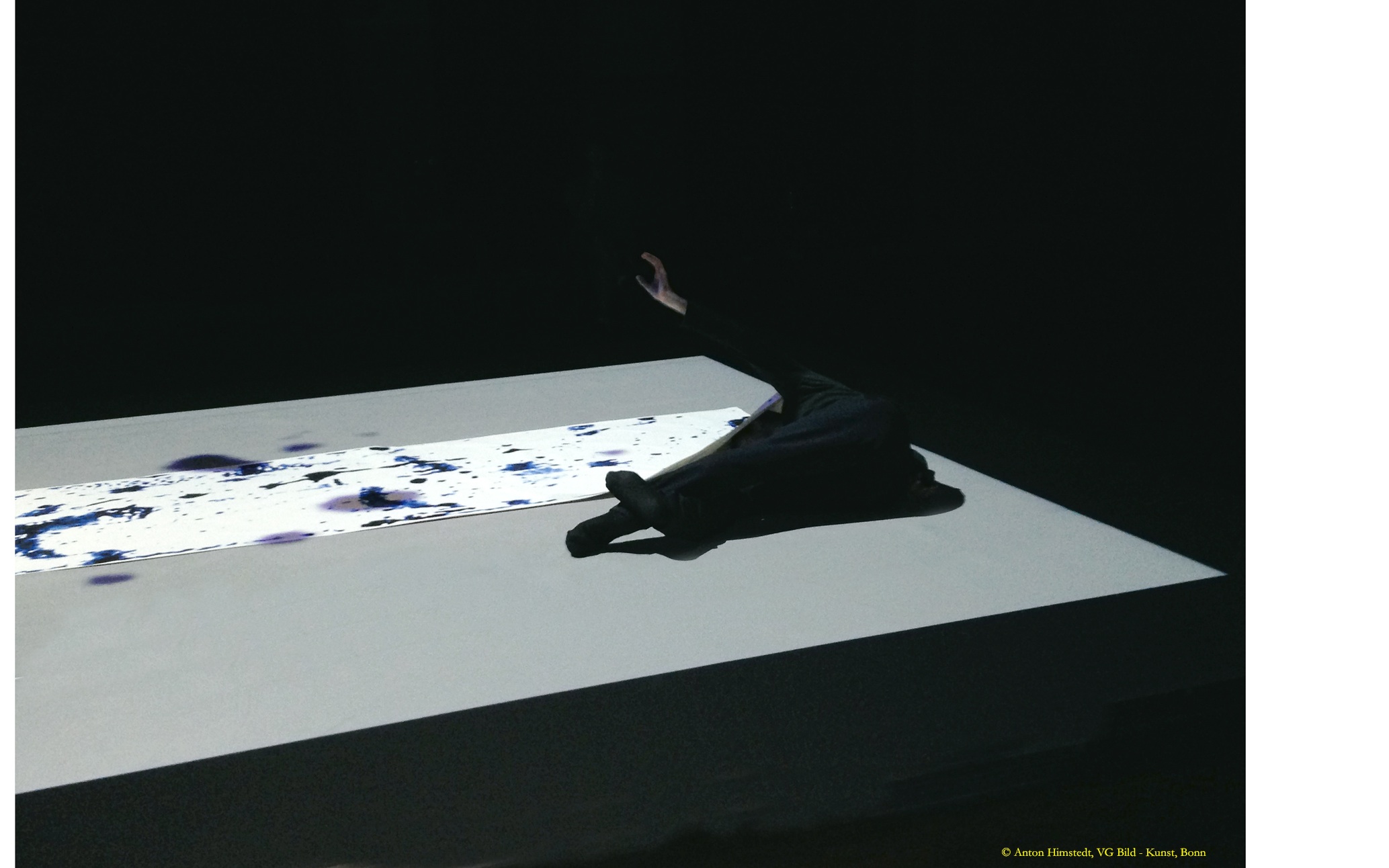 choreography and dance: Alessio Silvestrin
graphic score and sound sampling: Anton Himstedt
space and sound composition: Luca Bagnoli
length: 43 min.
premiere: ZKM / Zentrum für Kunst und Medientechnologie, Karlsruhe 09.09.2017
Embodied movements are assuming a catalyst function by exploring their intentions, through the observation of each visual and acoustic element.
Therefore, the choreographed body becomes a significant cross-connection, containing multiple sensorial events respectively forming a dynamic equivalence.
The organic properties of the original materials enacting the role of a graphic score are translated into a new physical dimension, towards a poetic articulation of the given space.